Private Dog Trainers Kent & Essex
Our friendly, approachable team of private dog trainers are all fully insured and qualified, offering private training sessions in your home all across Kent and Essex. We help dogs and owners everyday with all problems from anxiety to resource guarding, always using positive training in our multi-award winning home visits. 
For our full list of what we work with, check here. We are completely transparent and have loads of videos, podcasts and 5 star reviews across our social media. 
We also offer talks at the WI and live demonstrations at doggy fun days!
Prior to my work as a private dog trainer I gained a 2.1 in my Hons Degree in Animal Science and then went onto specialise in dog psychology and training. I also volunteered for Large Breed Dog Rescue in Kent (a fantastic rescue if you're looking to rehome a large breed!)
Along with home visits I Podcast about dog training and behaviour (Listen for Free!)
I'm also the one you'll be chatting to in the office! Give me a ring on 0749 4478892 – I love talking about dogs.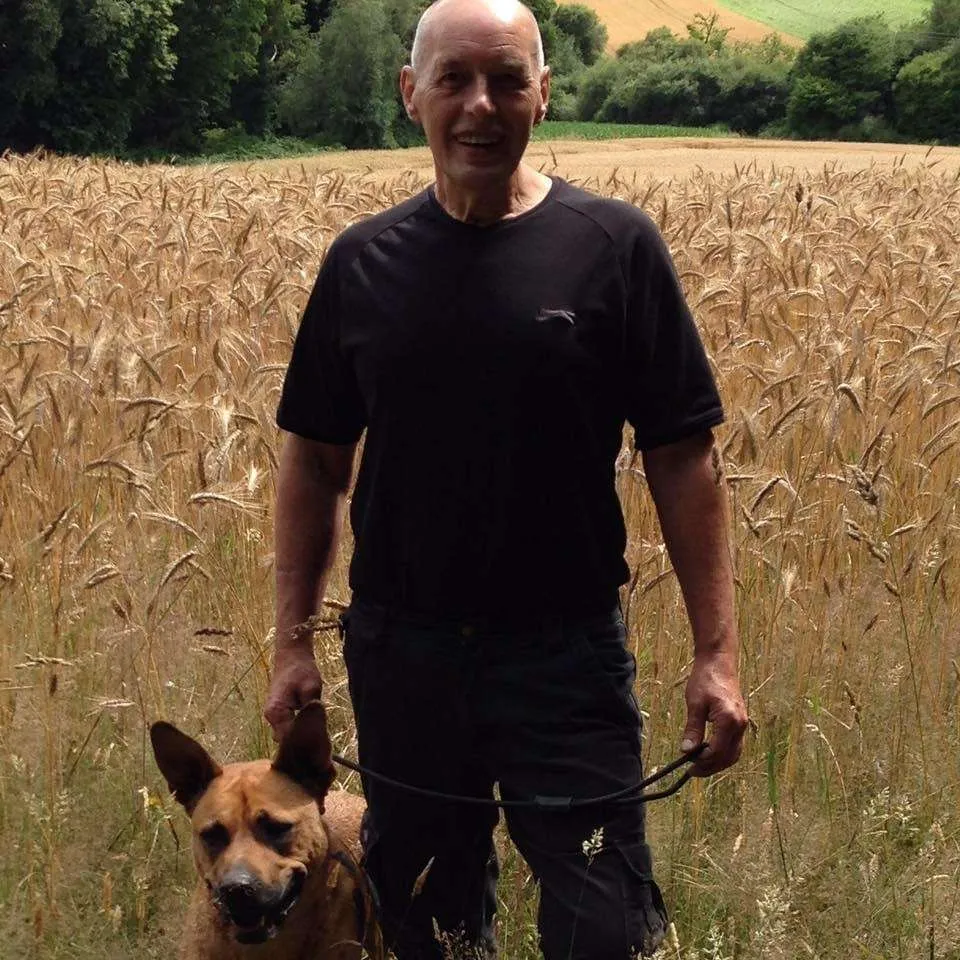 Before Fawn Dog I qualified in Level 1, 2 and Advanced Level 3 in Dog Psychology and Training and then gained further experience working at a dog training centre in rural France for rehoming and rehabilitating dogs with serious aggressive behaviour. 
Fawn Dog's Multi- Award Winning Dog Trainers
Fawn Dog is rated in Top 3 Best Dog Trainers in Maidstone, awarded 2023 business of excellence awards, won the certificate of excellence on Bark 2 years running and been awarded Top Pro 2022 & 2023.
Also a Proud Member of Pet Professional Guild.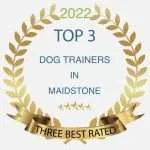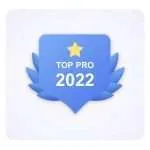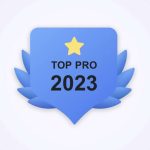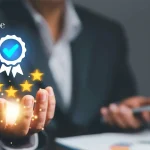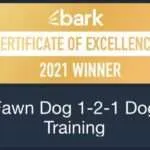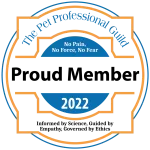 What Makes Us Different from
Other Dog Trainers?

Our dog training methods are very unique and natural, including calming signals. Most dog trainers tend to stick to one method of training which isn't suitable for all breeds- ours in tailor made for your best friend. We are always researching the latest techniques by reading scientific papers and attending lectures. 

Our private dog trainers in Kent and Essex adapt the training for every breed and personality, so that your dog can understand and make big changes within one session.

POSITIVE DOG TRAINERS KENT ESSEX
Scientific studies have shown stress inhibits learning! Therefore, everything is always kept very calm and relaxed in the sessions so that everyone can enjoy the learning. We never use prong or E-collars.
Our kind, easy training methods and simple, step by step techniques bring about fast and effective results. Clients have also found them very easy to use once shown.
No dog should be made to do something through fear of reprimand as that is not the correct, or natural way, to train a dog.
Instead, all training is based on natural dog psychology and reward. We educate dogs to make better choices and then guide them into making the right decisions. This way your dog is far less likely to relapse back into old behaviour and why most owners have only required one session from our trainers.
We always encourage full use of the free helpline given. This helpline (which is for the entire life of your dog!) means there is always help at hand from a professional.
Call Now – 0749 4478892          Email – Fawndog121dogtraining@gmail.com
Our pug Parker was ruling the roost in our house. Having guests over is a nightmare, having a peaceful meal is rare and we dreaded anyone knocking on the door!! We had Fawn Dog over today and I can't believe the instant results with a few simple techniques. She gives you all the knowledge, tools and practical training to help you change yours and your dogs behaviour and mindset. We have a long way to go with Parker but we are already seeing positive change. Money well spent. Thanks so much!!
Laura
Client